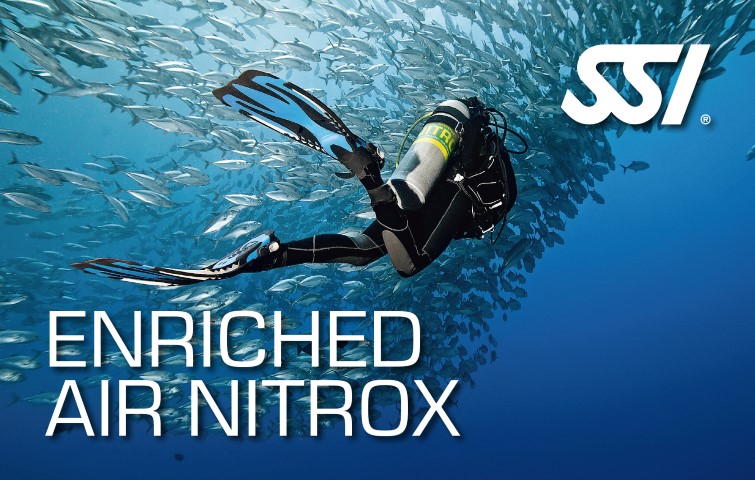 Have you ever dreamed of having longer no-decompression limits to take pictures or explore a wreck? Did you ever want to be safer while diving concerning the potential risk of decompression sickness?
Nitrox is the key. Due to the reduced fraction of nitrogen in your breathing gas, your body will have less work and the desaturation times will be reduced.
In your ENRICHED AIR NITROX program you will learn all the necessary rules for planning dives with Nitrox and using Nitrox in a safe way. An important key point in the entire program is analyzing your own tank prior to any Nitrox dive.
NITROX Specialty
Online theory

Day 1: O.W. Dives 1 & 2
The SSI Nitrox Specialty course lasts 1 day in groups no bigger than 4 students per instructor. The course includes 2 dives and consists of the following:
Introduction to Nitrox
Nitrox, Your Body and the Underwater World
Your Total Diving System and Nitrox
Planning Your Nitrox Dives
Combine other specialties while taking the ENRICHED AIR NITROX course! WRECK DIVING or DEEP DIVING are great add-ons. The possibilities are limitless!

(*): please read our Terms & Conditions for more information.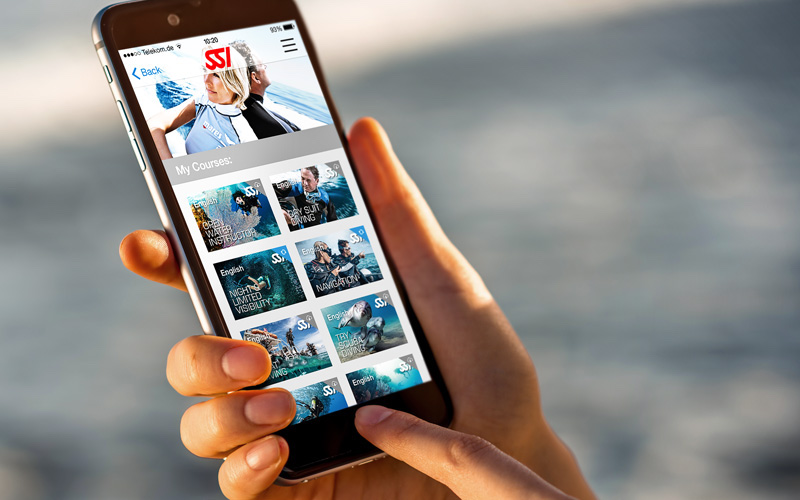 FREE ONLINE TRAINING

With the SSI Digital Training you can study your course materials and complete the classroom portion at your own pace – anytime, anywhere - there is no need to spend valuable time in a classroom whilst on vacation!
The DiveSSI App is the "all-in-one" tool for your diving adventures. All the features you love are FREE – certification cards, videos, hand signals and much more. You can also access your training materials and digital DiveLog right on the app !

FREE DIGITAL TRAINING
Complete all the theory online in your own time - there is no need to spend valuable time in a classroom whilst on vacation!


EXPERIENCED INSTRUCTORS
You will receive expert instruction from our highly experienced multilingual instructors.


EARLY BOOKING DISCOUNT
We offer 10% discount for internet booking 10 days in advance of start of program*.

TOP RATED DIVE CENTER
We are one of the highest rated dive schools on the Island and winners of the 2016 LTG Award for Best Dive Center in Koh Samui.


OWN SPEEDBOAT
We are one of the few dive schools on Samui who operate our own purpose-built speedboat.


STUDENT DISCOUNT
All our students are granted a 10% discount on all regular priced dive gear in our shop.