The Sail Rock trip a two dive day trip to a dive site that is described to be one of the best in South East Asia.
Sail Rock is a pinnacle which rises to 15m above and 40m below the surface. Sail Rock lies between Koh Phangan and Koh tao. It's famous for its natural underwater vertical swim through or chimney which divers can enter at 6 metres and exit at 18. It is also the visiting site of many larger pelagic fish including chevron barracuda, big schools of mackerel, jacks, trevally and tuna. You may encounter a seasonal whale shark.
Max. depth: 35m
Level: Intermediate
8:00 - 8:15 : Pick-up from your hotel
9:00 - 10:00 : Speedboat to Sail Rock
10:00 - 11:00 : First Dive in Sail Rock
11:00 - 12:00 : Lunch
12:00 - 13:00 : Second Dive in Sail Rock
13:00 - 14:00 : Speedboat to Samui
14:00 - 14:30 : Hotel Transfer
We keep group sizes small to ensure you experience the best dive every time. Our dive groups are carefully selected according to each diver's level of experience and air consumption, so that each of our divers has a memorable and relaxed underwater experience.
(*): please read our Terms & Conditions for more information.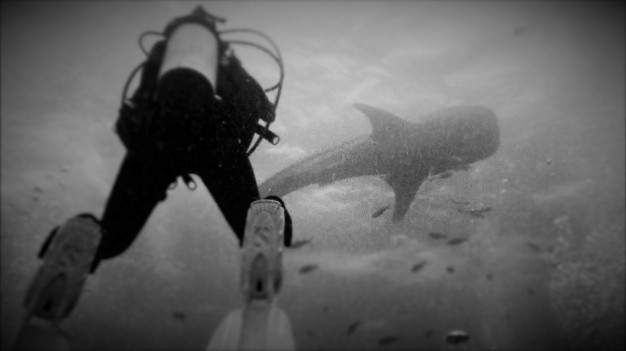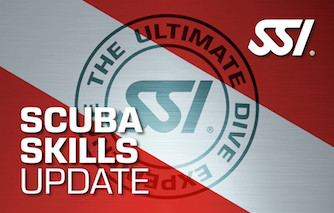 Haven't been diving lately and want a quick scuba refresher?
The Scuba Skills Update program is the perfect way to update your dive skills and knowledge from the Open Water Diver Course before jumping back into the water.
A Scuba Skills Update provides you with the opportunity to review and practice necessary scuba skills that you learned in your original Open Water Diver program under the guidance of an SSI Dive Professional. The Scuba Skills Update is often a required for continuing your diving training after a long period of time away from the sport.