Have you ever wondered what it's like to breathe underwater. If you want to find out but aren't quite ready to take the plunge into a certification course, the Try Scuba Diving program will let you try scuba to see if you like it.
Our instructors will teach you basic theory and familiarize you with the equipment before accompanying you on two beautiful, controlled dives to a limited depth of 12 meters at one of the fantastic dive destinations around Koh Tao. Our Try Scuba diving program have a maximum ratio of two students per instructor.
While not an actual scuba certification, during the Try Scuba Diving program, you'll learn how to use scuba equipment in shallow water and get a quick and easy introduction to what it takes to explore the underwater world.
8:00 - 8:15 : Pick-up from your hotel
9:00 - 10:30 : Speedboat to Koh Tao
10:30 - 11:30 : First Dive / Snorkeling
11:30 - 12:30 : Lunch
12:30 - 13:30 : Second Dive / Snorkeling
14:00 - 15:30 : Speedboat to Samui
15:30 - 16:00 : Hotel Transfer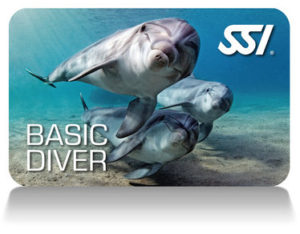 Thinking about becoming a certified diver after your try dives ? Ask for a SSI Basic Diver upgrade (no extra charge). If you decide to become an Open Water Diver within six months of completing your Basic Diver program, your first open water dive will be credited as one of the required training dives.
(*): please read our Terms & Conditions for more information.

EXPERIENCED INSTRUCTORS
You will receive expert instruction from our highly experienced multilingual instructors.


TOP RATED DIVE CENTER
We are one of the highest rated dive schools on the Island and winners of the 2016 LTG Award for Best Dive Center in Koh Samui.


OWN SPEEDBOAT
We are one of the few dive schools on Samui who operate our own purpose-built speedboat.