SSI's Advanced Adventurer program was created so you can try out a variety of specialty courses before you commit to completing a full course. It s a great way to experience what advanced training is all about and how valuable it can be to your diving adventures.
During the Advanced Adventurer Program you will have the chance to try out 5 different specialties. You will complete one open water training dive per specialty and if you decide to take a full course in any of the specialties you tried, the dive you took can be applied to your advanced certification.
Advanced Diver
Day 1: Adv. Dives 1, 2, 3

Day 2: Adv. Dives 4 & 5
The SSI Advanced course lasts 2 days in groups no bigger than 4 students per instructor. The knowledge and skills you get in the Advanced Adventurer course vary with your interest and the adventures you have, but include:
Mandatory dives :
- Deep dive
- Perfect Buoyancy
- Navigation
Your choice of 2 Adventure dives (click here for the full list).
(*): please read our Terms & Conditions for more information.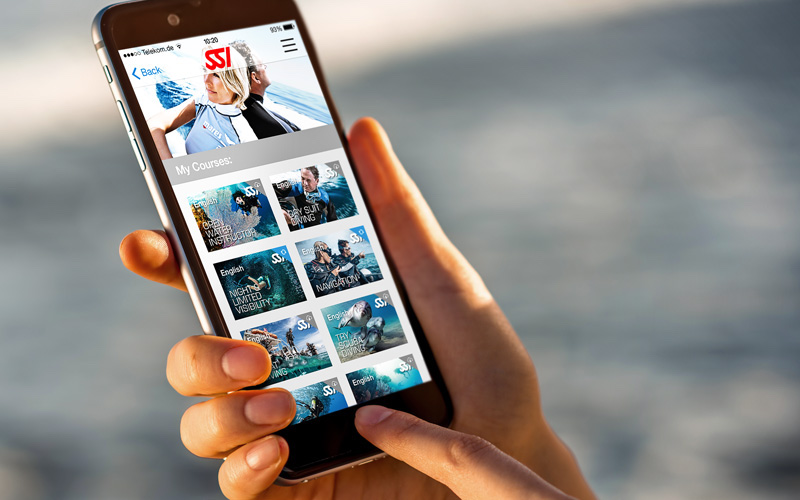 FREE ONLINE TRAINING
With the SSI Digital Training you can study your course materials and complete the classroom portion at your own pace – anytime, anywhere - there is no need to spend valuable time in a classroom whilst on vacation!
The DiveSSI App is the "all-in-one" tool for your diving adventures. All the features you love are FREE – certification cards, videos, hand signals and much more. You can also access your training materials and digital DiveLog right on the app !

FREE DIGITAL TRAINING
Complete all the theory online in your own time - there is no need to spend valuable time in a classroom whilst on vacation!


EXPERIENCED INSTRUCTORS
You will receive expert instruction from our highly experienced multilingual instructors.


TOP RATED DIVE CENTER
We are one of the highest rated dive schools on the Island and winners of the 2016 LTG Award for Best Dive Center in Koh Samui.


OWN SPEEDBOAT
We are one of the few dive schools on Samui who operate our own purpose-built speedboat.