Love scuba diving? Want to share it with others on a whole new level? Take the SSI Dive Guide course and do what you love to do as a career. This program gives you the skills and experience required to safely lead groups of certified divers, and is the first step towards an exciting career as an SSI Professional without requiring you to complete an instructor program. Professional Dive Guides can work for SSI Training Centers, guiding dives in a variety of environments and conditions.
Working closely with a SSI Instructor, you'll fine-tune your dive skills, like perfecting the effortless hover, and refine your rescue skills so you anticipate and easily solve common problems. You'll gain dive knowledge, management and supervision abilities so you become a role model to divers everywhere.
The SSI Dive Guide course is your first level of professional training.Once you've obtained the Dive Guide certification, you can later upgrade to SSI Divemaster after completing the SSI Science of Diving specialty course.

Only Rescue Divers who are at least 18 years old may enroll in the professional course. You also need to have:
Emergency First Response Primary and Secondary Care (CPR and First Aid) training within the past 24 months.
A medical statement signed by a physician within the last 12 months.
At least 40 logged dives to begin the course and 50 dives to earn certification.
Certification or equivalent experience in: Navigation, Night & Limited Visibility and Deep Diving.

The SSI Divemaster course teaches you to be a leader and take charge of dive activities. Through knowledge development sessions, waterskills exercises and workshops, and hands-on practical assessment, you develop the skills to organize and direct a variety of scuba diving activities. Topics and practical workshops include:
The role and characteristics of the Divemaster
Supervising dive activities and assisting with student divers
Diver safety and risk management & environmental awareness
Dive setup and management
Conducting dive briefings
Open water dive site mapping
Organizing a search and recovery project and a deep dive
Conducting a scuba review
Assisting Discover Scuba programs
(*): SSI Pro yearly fee not included. please read our Terms & Conditions for more information.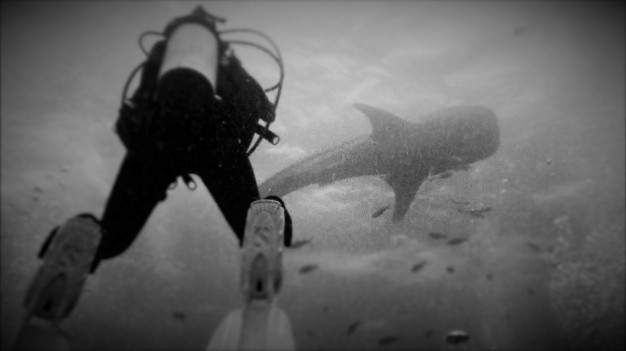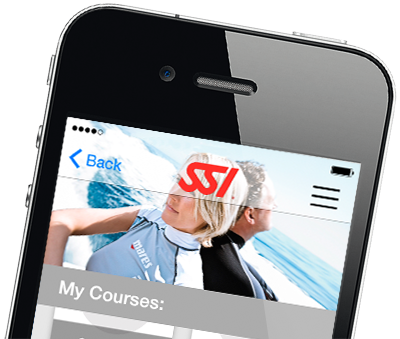 With the SSI Digital Training you can study your course materials well before you ever land on the island and complete the classroom portion at your own pace – anytime, anywhere - there is no need to spend valuable time in a classroom whilst on vacation!
The DiveSSI App is the "all-in-one" tool for your diving adventures. All the features you love are FREE – certification cards, videos, hand signals and much more. You can also access your training materials and digital DiveLog right on the app.

DIGITAL TRAINING
Complete all the theory online in your own time - there is no need to spend valuable time in a classroom whilst on vacation!


EXPERIENCED INSTRUCTORS
You will receive expert instruction from our highly experienced multilingual instructors.


BEST PRICE GUARANTEE
If you find a lower qualified rate* within 24 hours of booking, we'll match it and give you a 10% discount in our store.


TOP RATED DIVE CENTER
We are one of the highest rated dive schools on the Island and winners of the 2016 LTG Award for Best Dive Center in Koh Samui.


OWN SPEEDBOAT
We are one of the few dive schools on Samui who operate our own purpose-built speedboat.


STUDENT DISCOUNT
All our students are granted a 10% discount on all regular priced dive gear in our shop.

Weather conditions: If the weather on the day of your diving trip / open water dives of a course prevents us from having a safe and enjoyable experience you will be informed that the trip is cancelled or of the need to change the diving trip to another day. Please note that in the event of light rain without strong winds or big waves we will NOT cancel any dive trips, as it does not prevent us from having an enjoyable and safe experience.

Dive Destinations: Tour schedule is subject to change without any prior notice in accordance with weather conditions. If The Life Aquatic dive center knows in advance that the weather on the day you would like to go diving most likely will prevent us from going to the scheduled dive destination, we will advise you as soon as we know and let you decide if you like to change the dive trip to another day or cancel the trip for a full refund. The Life Aquatic Dive Center cannot be held responsible for adverse unforeseen weather conditions, involving rough seas and poor visibility.

Waiver of Liability
: All certified divers must read, fill out, and sign a copy of the SSI Liability Release and Assumption of Risk Waiver before diving services can be provided. Please review the contract with legal counsel and family members prior to booking. Additional waivers may be required for those divers undergoing training, depending on the course requirements imposed by PADI or SSI.
Medical Statement: All diving courses and Try Scuba Diving programs require a completed Diving Medical Statement which can be downloaded here. The participant must answer all the questions with 'Yes' or 'No'. If any questions require a "Yes" answer then a signature from a physician on the back of the form is required to confirm the participant is fit to dive. If this is not done prior to attending the course we are unable to allow the participant to dive and cancellation fees will be incurred.

Diver Certification and Equipment
: All divers must show proof of diving certification from either SSI, PADI, CMAS, NAUI or equivalent certifying organisations if taking part in any non-entry level diving activity. All scuba divers must accept full and complete responsible for themselves, their actions, and their equipment.
Divers may elect to use their own gear, or arrange to use our equipment. Regardless, divers must inspect their gear prior to each and every dive, and they must be responsible for the proper functioning of that gear. In addition, divers must have a dive plan that addresses the issue of possible in-water equipment failure.

Responsibility and Liability
: The Life Aquatic Dive Center, its officers, employees, agents, and contractors are not responsible or liable for any injury, loss, accident, damage, delay, omission, irregularity or nonperformance occurring in connection with these arrangements. The client understands and accepts all risks associated with any and all activities, including both land based and water activities, air travel, car travel, swimming, snorkeling, scuba diving, and boating. Divers acting irresponsibly can have an adverse impact on their fellow divers and the diving community. As a result, we will not tolerate unsafe, illegal, or irresponsible behavior.

Transfer
: The Life Aquatic Dive Center offers free pickup service from your hotel to the pier and on the way back, from the pier back to your hotel for the following areas: Bophut, Bang Rak, Choeng Mon, Chaweng, Lamai, Maenam and Bang Por. For transfers to and from Nathon, Baan Taling Ngam, Thong Krut, Bang Kao and Hua Thanon, we will charge additional 500 THB each way per group (not per person). Your pick-up time will be sent to you by email once the booking is confirmed.

Pictures: The Life Aquatic Dive Center offers free underwater pictures to our diving and snorkeling customers. Although we always try to have a camera on board and take pictures of everyone on the day of the trip, we might not always be able to take pictures of everyone, therefore, pictures are NOT GUARANTEED.
For safety reasons, personal underwater cameras and action cameras are NOT ALLOWED on Try Scuba Programs and entry-level courses.

Lost or damaged equipment: 
In case of lost or damaged gear through irresponsible or inappropriate use through our customers, we will charge the wholesale price of damaged / lost item.
The balance for all booked trips must be paid in full before the scheduled day the trip. The outstanding balance will be non-refundable if a cancellation is made less than 24 hours before the time the trip is due to depart, or if the customer is a no-show. (72 hours for online bookings)

Cancellations can only be acknowledged if received IN WRITING, by email [email protected] No cancellations accepted by telephone, SMS or chats. These cancellations must be acknowledged by The Life Aquatic, in writing to be valid.